CAMPUS HIGHLIGHT…A MESSAGE FROM OUR FOUNDER…DM WEEK OF ACTION...NEW YORK FAIR ELECTIONS…MONEY ON MY MIND...QUOTE OF THE MONTH...FACTS YOU CAN USE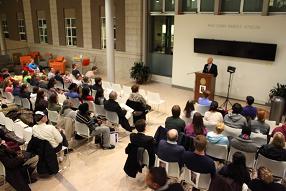 CAMPUS HIGHLIGHT – UNION COLLEGE
Gabriella Levine and her Democracy Matters chapter at Union have riveted their campus this Spring. They brought Congressman Paul Tonko to campus to explain the need for public campaign financing to an overflow crowd of students, faculty, and administrators. And they have highlighted the role of money in politics in campus dialogues about the Trayvon Martin shooting, the environment, and the small number of women elected officials. This semester alone they have published 5 articles and columns in the school newspaper. And DM is playing a central role in the new campus political newsletter, the Union Banner.
Read the Union College Concordiensis article below as well as others at "DM In The News."
Read the article.
---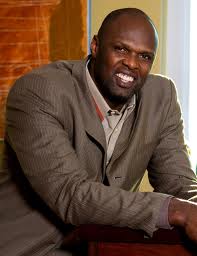 A MESSAGE FROM OUR FOUNDER
As the academic year winds down, I want to thank each and every Democracy Matters activist for the great work they have done. Every year I am more and more amazed at your dedication, creativity and hard work.
This has been an especially exciting year. The country is more concerned than ever about both growing economic inequality and the disastrous funding of campaigns by big money. DM students are leading the way by mobilizing young people to fight against the hijacking of our democracy.
Next Fall we will be back on campuses throughout the country to continue our fight for a government that is of, by, and for the American people. Watch for our September ENews! And thanks for all you do.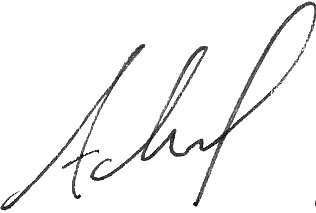 ---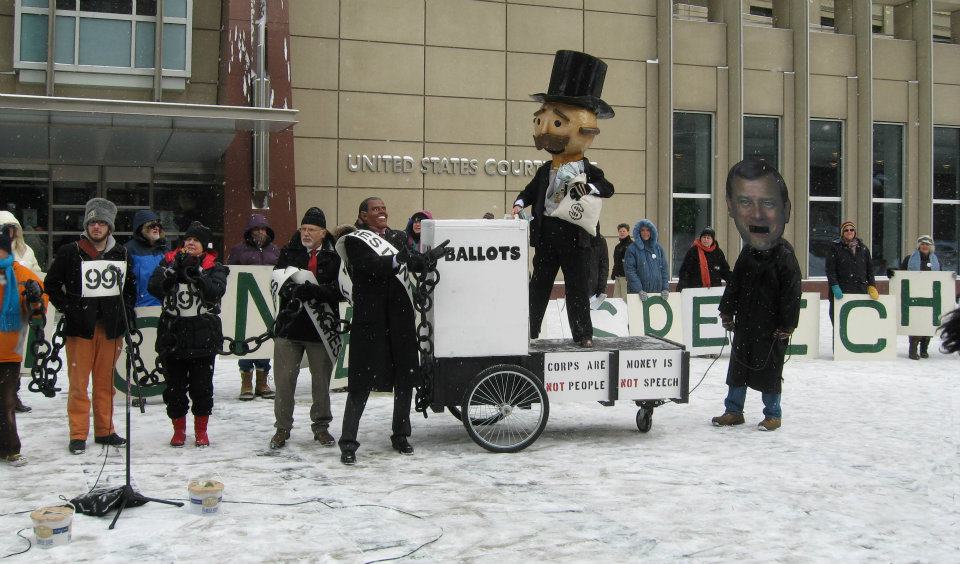 DM'S APRIL "WEEK OF ACTION"
Democracy Matters college chapters celebrated our annual "Week of Action" last month. Here are just a few highlights:
---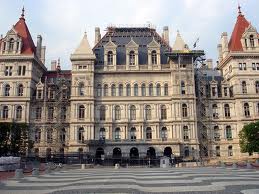 NEW YORK "FAIR ELECTIONS"
"Hope is blossoming in the state of New York!" This according to E.J. Dionne, Jr.'s recent column in The Washington Post. The hope is that publicly financed "Fair Elections" - with the support of grassroots organizations and ordinary New Yorkers - will soon become a reality in the state. Dionne's column is entitled "How to Beat Citizens United." Fair Elections will "make our democracy democratic again," he says, by countering the power of Super Pacs and big donors.
Democracy Matters chapters in New York and elsewhere have been working hard to help win the fight for Fair Elections. You can weigh in too, by writing and calling Governor Cuomo's office. [518 474-8390; Governor Cuomo, NY State Capitol, Albany, NY 12224]
For more information click here.
Read Dionne's full article here.
---

MONEY ON MY MIND
In the four years following the recent Great Recession, the number of public school teachers in the United States decreased by 223,770 - a decline of almost 6 percent. These cuts in education, along with sharp increases in the cost of college (see "Facts" below), have not only harmed the nation's young people but also jeopardized our economic future. In this month's column, Jay Mandle examines the de-funding of public education and its connection to big campaign contributions.
Read the full article and explore other issues of MOMM.
---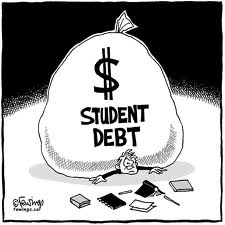 FACTS YOU CAN USE: Education At Risk – Student Loan Interest Rates Face Doubling
On July 1st, interest rates on college student loans will automatically double….unless Congress acts. This affects the nearly eight million students who take Stafford loans out each year. Unfortunately, the recent attacks on educational funding for public schools (see Money On My Mind above) create doubt that Congress will act in time.
Funding for education is clearly critical to America's future. Cutbacks in education – whether firing teachers or making it more expensive for students to go to college – happen when politicians listen to big funders for whom education is not a priority. We need to win public campaign funding in order to ensure that everyone's voice – including children, parents, and college students - is heard!
Read more.
---
QUOTE OF THE MONTH:
Strongly advocating a "sensible public financing system" to "reduce the glut of money from special interests," The New York Times opined: "There is no mystery about what New York State needs: do it like New York City."
Read the Editorial.
---
To honor our 2011 activists, we list 10 Democracy Matters chapters in each E-News:
Johnson C. Smith University...Marquette University...Northwood High School...Providence College...Sonoma State University...Southern Connecticut University...St. Lawrence University...St. Michael's College...St. Olaf College...SUNY Geneseo...
More Campus Chapters.