DEMOCRACY MATTERS SUMMIT...CAMPUS HIGHLIGHT…CELEBRATE BLACK HISTORY MONTH…
THE FIGHT FOR A REAL DEMOCRACY…MONEY ON MY MIND…QUOTE OF THE MONTH…
FACTS YOU CAN USE
THE 2012 DEMOCRACY MATTERS SUMMIT
The 11th fabulous Democracy Matters National Student Summit in Albany last weekend saw over a hundred students, alums, staff, facilitators, and speakers exchanging great organizing ideas, sharing their passion for political activism, and committing to redouble our efforts and commitment to change the way elections are funded.
Here are only a few highlights from a weekend that was brimming with them:
Saturday night's dialogue about DM's relationship to Occupy and about this critical moment for activism held among Summit participants and Jay Mandle (DM Board member), Gary Holder-Winfield (public financed Connecticut legislator and political activist), and Nick Nyhart (President of DM's national ally, Public Campaign).
The Voter Suppression workshop, facilitated by Lee Rowland from the Brennan Center, that examined the new anti-democratic state voting laws and how we can fight back to ensure that everyone has a vote.
Burt Weltman's reminder that political activism to create a real and inclusive American democracy has been part of our history since the beginning; that we are linked to all those struggles - the civil rights movement, the progressive movement, the fight for labor unions, women's suffrage and more - linked to all those who also fought for a government truly of, by, and for the people.
The Sunday morning "Connecting the Dots" workshops where 1) Daryn Cambridge examined the close connections between today's civil rights activism and the movement for public financing of elections; 2) Katie Rahill of Peace Action explored the links between military spending, the need for fair elections, and today's peace movement; and 3) Joan Mandle highlighted the relationship between the under-representation of women in politics and their difficulty in raising enough money to be viable candidates.
Special thanks to:
Megan Luce and Daryn Cambridge, former DM staff members, who gave of their time and energy and Anita Kinney, DM's Field Organizer, for her tireless work.
Bri Dines, former DM coordinator from Indiana University, who continues to be an active Deer - attending her 3rd Summit and facilitating break-out sessions.
But most of all thanks to EVERYONE who came to the Summit - including Celeste Lourigan from Northland who took long overnight trains, and to Aaron Guerrero and Jorge Rojas-Ruiz who arrived from California and Nebraska - for their passion, great ideas, and intelligence. We all left the Summit inspired by a deeper understanding of the importance of student activism in changing the way campaigns are funded - activism that is critical if we are to have a country that is fair, and a democracy where the few can no longer set the rules for the rest of us.
Read more about our Summits.
---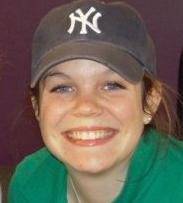 CAMPUS HIGHLIGHT: St. Michael's College
Emily McNally, the Democracy Matters leader at St. Mike's in Vermont, started off the semester with an article in her campus magazine entitled, "2012, Citizen's United, and the Crumbling of American Democracy." In it she states:
"The essence of democracy and the equality that is guaranteed to all Americans under the premise that everyone has one vote is threatened by the way in which ultra-wealthy donors are now able to influence the way campaigns behave and the way elections unfold. Money is now the single most important determining factor in American politics. Is that democracy? Are we as an American people willing to accept that the richest 1%, to a use familiar figure, are personally financing our political class? The truth is if these trends in American politics continue, the foundations of our democracy will continue to crumble."
Last semester St. Mike's students were interviewed for a documentary on money in politics called "The Washington Influence Industry," and they also ran successful petition and voter registration campaigns. This Spring they'll be writing more op eds, growing their chapter, and focusing on the role of big money in blocking environmental protection. Congratulations to Emily McNally and the crew at St. Mike's!
Visit The Washington Influence Industry website.
---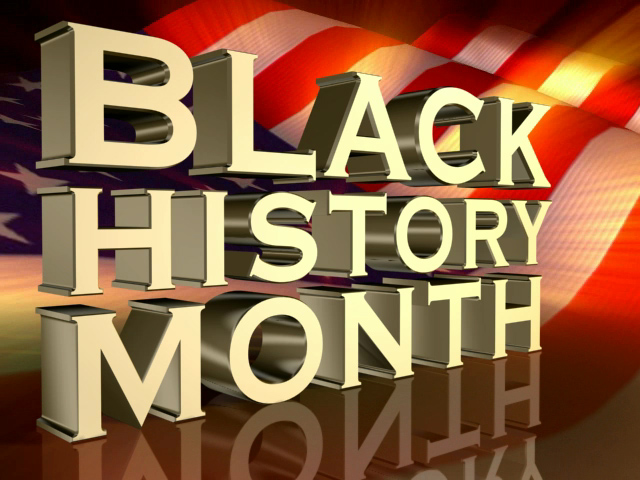 CELEBRATE BLACK HISTORY MONTH
In January we sadly remembered two uniquely American tragedies. One was the set-back to the struggle for justice and peace represented by the murder of Dr. Martin Luther King in 1968. The other, forty two years later, was the attack to democracy represented by the Supreme Court's Citizens United decision allowing corporations to expand their already enormous influence over our political system.

But February is another month. And in it we celebrate not tragedy, but strength. The strength of ordinary people determined to stand against injustice and inequality. During Black History Month we honor the legacy of visionary African-Americans for their creation of a broad grassroots movement fighting against discrimination and prejudice. Democracy Matters chapters join in coalition with others to both commemorate the past and continue the struggle for a fair and inclusive democracy.
Suggestions for Black History Month.
---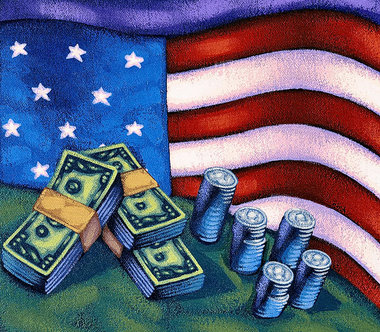 THE FIGHT FOR A REAL DEMOCRACY GROWS
Disgust with the political dominance of corporations and wealthy individuals has triggered an angry response among Americans. Occupy Wall Street highlighted the problem: corporate spending undermines democracy and silences ordinary citizens. And now groups like Democracy Matters are fighting back with solutions that will take back democracy for the people.

STATES: New York is the newest state battleground for publicly financed election campaigns. Governor Cuomo has strongly endorsed public financing to counteract the state's history of rampant corruption and unresponsiveness to voters. New Yorkers are united in a campaign to force Albany legislators to do the right thing – pass voluntary public financing of campaigns. (see Money on My Mind below)

NATIONAL: Two approaches characterize the fight on the national level:
1) Congressional public campaign financing bills have garnered support from over 200 members of Congress. "The Bi-Partisan Fair Elections Now Act," would offer a public financing option to Congressional candidates.
2) Constitutional Amendments designed to overturn Citizen's United have been introduced by members of Congress. And a number of national organizations are gearing up to win the fight to regulate corporations, deny corporations the same rights as people, and stop the damage done to democracy by Citizen's United.

Learn more about "Fair Elections" at www.fairelectionsnow.org
Lean more about New York at www.citizenactionny.org
Learn more about Constitutional Amendments at http://unitedrepublic.org/amendments-guide/
---

MONEY ON MY MIND
In this month's column, Jay Mandle examines the fight for public financing of elections in New York. He argues that victory would not only establish an accountable legislature in Albany, but create pressure for other states to follow suit.

Read the full article and explore other issues of MOMM.
---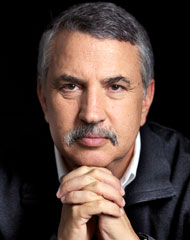 QUOTE OF THE MONTH
New York Times columnist Thomas Friedman endorses public campaign financing:
"I want to vote for a candidate who supports a minimum floor of public financing of presidential, Senate and House campaigns. Money in politics is out of control today. Our Congress has become a forum for legalized bribery. Americans are losing faith in the instruments of government because they think the game is rigged by big money - and they're right." January 21st, 2012

Read the full article.
---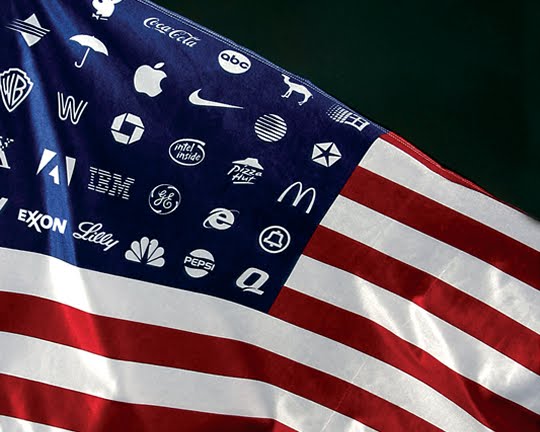 FACTS YOU CAN USE: The Corporate Deal: Spending On Politics And Avoiding Taxes
A new report by Public Campaign of thirty major profitable companies - including General Electric, PG&E, Boeing, DuPont, FedEx and Duke Energy – shows that they paid more to lobby Congress and contribute to campaigns than they did on taxes.
· LOBBYING CONGRESS: From 2008-2010, together they spent $400,000 EACH DAY (totaling $476 million) to lobby Congress.
· CAMPAIGN DONATIONS: From 2009-11, they donated a total of $22 million to federal candidates. Defense contractors Boeing and Honeywell International led the pack with direct campaign spending of $4 and $5 million respectively.
· TAXES: Though together the profits of these companies exceeded $164 Billion from 2008-2010, only one of them paid any taxes at all (Fed Ex paid 1% in taxes)! In fact together they received tax rebates totaling $11 Billion.
· SALARIES: These corporations lavishly paid their top executives. In just one year alone - 2010 - compensation to the top five executives of these companies totaled $706 million. General Electric's five leaders raked in over $75 million, and Honeywell International's, $54 million for a year's work.
Meanwhile the economy continues to struggle, students have trouble paying for college and worry about finding jobs, and trust in government sinks to new lows as Americans increasingly understand that their democracy has been bought and sold to the highest bidder.
Read the full report.
---
To honor our 2011 activists, we list 10 Democracy Matters chapters in each E-News:

Colgate University...Creighton University...Humboldt State University...Iona College...Johnson C. Smith University...Marquette University...Northwood High School...Providence College...Sonoma State University...Southern Connecticut University...
More Campus Chapters.