WELCOME FROM ADONAL…CAMPUS HIGHLIGHTS…MEET ANITA!...MONEY ON MY MIND…IT'S 2012 ALREADY?...FACTS YOU CAN USE: BIG OIL AND CONGRESS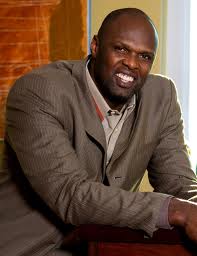 WELCOME FROM ADONAL
I am excited to welcome the new class of Democracy Matters students -- activists determined to make to the voices of young people heard. This is the time for a new generation to take up the fight for a real democracy where citizens -- not corporate campaign funders -- call the shots.

With growing unemployment, the rising cost of education, and dwindling government protection of our environment, our food supply, and our most vulnerable citizens, it is time we said "Enough!" This is not the America we want to inherit. Democracy Matters students are carrying the torch for those who believe that we can and will do better -- for an emerging movement of young people dedicated to real change.

Our job – building support for getting big money out of politics and people, trust, and real democracy back in – is critical to revitalize an America we can all believe in.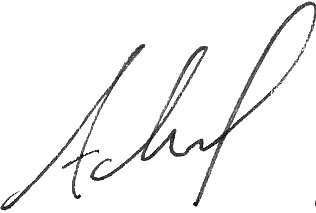 Adonal Foyle
Founder of Democracy Matters and Chair of the Board of Directors

Watch our Video
---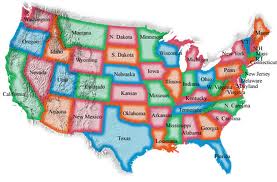 CAMPUS HIGHLIGHTS
Democracy Matters chapters from California to Idaho, Oklahoma to Georgia, and Minnesota to Vermont are already spreading the word and recruiting other activists through:
Freshman Orientation & Campus Involvement Fairs – reaching out to new and returning students with flyers and posters, tabling, dorm presentations, and invitations to join the "coolest" group on campus to make a real difference!
Constitution Day Celebrations – highlighting the damage to democracy of big money in politics and emphasizing the importance of student political activism.
Voter Registration Drives – registering students to vote and urging active involvement with Democracy Matters to ensure their voices are heard.
Petition Campaigns – gathering student signatures on letters, petitions, bars of soap and more to send to elected officials in support of Citizen-Owned, publicly financed election campaigns.
Forums and Discussions – bringing together students, faculty and community activists to learn, dialogue, and take action.
---
MEET ANITA!
Anita Kinney has joined the Democracy Matters staff as a regional field organizer. She brings with her not just experience and enthusiasm, but also a deep passion for social justice. An anthropology and religious studies major at Appalachian State University in NC, Anita spent a year working with the Americorps Literacy Engage project before going on to graduate school at the School for International Training in Brattleboro, Vermont. There she concentrated on community activism, organizing, and advocacy. Among other things, she loves to sing, hike, camp, paint, cook and dance.

Anita sees dismantling corporate financial control of government as the only way to solve the many problems facing our country and at the same time give the majority of the American people – especially students – the political voice they deserve. Anita is working closely with Democracy Matters students, especially in the South and Mid-west, to help them educate, involve, and mobilize their campuses in the fight for publicly financed, citizen-owned elections.

About our Staff
---

MONEY ON MY MIND
In his monthly column, Professor of Economics Jay Mandle exposes the deficit "crisis" as bogus. In reality it is "a politically manufactured attempt to down-size the government and cut critical services for ordinary Americans."

Mandle is appalled that both Republicans and Democrats have bought into deficit hysteria. But again money in politics tells the tale. The wealthy campaign contributors on whom politicians depend get to set the political agenda – insisting that cutting government spending (and their taxes) must be the highest priority.

Read the full article and explore other issues of MOMM.
---

IT'S 2012 ALREADY?
In the bizarre world of money and politics, the race for 2012 cash is already on. Hoping to scare off challengers, incumbents are building up their money "war chests." Raising lots of early money gives them an enormous political advantage. In the last election, 84% of incumbent members of Congress won their races. Nearly all of them outspent their challengers.

And 2012 is likely to be no different. Senators who are running next year have already collected an average of $5.7 million each. Their challengers average $464,000 each, a more than 10-1 advantage for incumbents. For House races, the comparison is an average of $378,000 for incumbents and $96,000 for challengers.

But the really big money is going to Presidential candidates. Here too incumbency counts. While to date the nine Republican candidates have raised a total of $14.7 million, contributions to President Obama have already topped $61 million.

Which sectors of the economy are the biggest givers? You guessed it – the same old same old. Finance, Insurance and Real Estate top all others at $82 million so far, while total business contributions to date have weighed in at $118 million. Donations from labor trail behind at $29,370, while ideological groups have given $1.8 million.

With numbers like these is it any wonder that Americans think politicians are bought by big corporate money? As Adonal says above, we need to take back our democracy by getting big money out of politics and people back in!

For more information on the 2012 races, go to The Center for Responsive Politics.
---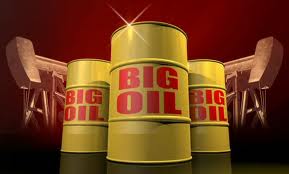 FACTS YOU CAN USE: BIG OIL AND CONGRESS
Big oil's most loyal defenders in Congress, collecting $1.2 million in campaign contributions from oil company PACs in just the first 6 months of 2011, voted last May for continued subsidies for already enormously profitable oil companies. 94% of members of the House of Representatives who received campaign contributions from oil political action committees (PACs) voted to maintain these taxpayer handouts to the oil industry.

Read More.
---
To honor our 2011 activists, we list 10 Democracy Matters chapters in each E-News:

Bard College…Bentley University…Binghamton University…Boise State University…Boston University…Brown University…Bryn Mawr College…Colgate University…Gustavus Adolphus College…Humboldt State University...

More Campus Chapters.