IN THIS ISSUE:
MESSAGE FROM ADONAL...CAMPUS HIGHLIGHT...APRIL WEEK OF ACTION...THE LEGISLATIVE FRONT...MONEY ON MY MIND...DM AT POWERSHIFT...FACTS YOU CAN USE...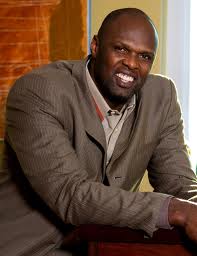 MESSAGE FROM ADONAL
Dear Friends,
This is the final ENEWS of the year. But of course we'll be back again in September for our 12th year of actions and activism by Democracy Matters students all over the country. Democracy Matters students continue to find creative and effective ways to fight for a deeper and more inclusive democracy. And they have mobilized other young people to join us in advocating for public campaign financing - a reform that can make a government of, by and for the American people a reality.

Congratulations to all the Democracy Matters college chapters - from California to North Carolina and from Texas to Idaho - for their passion, determination, and many successes. Each of you played an important part in the growing movement to get big private money out of politics and people back in. I'm looking forward to working with you again next year as we struggle together to transform America.
Adonal
---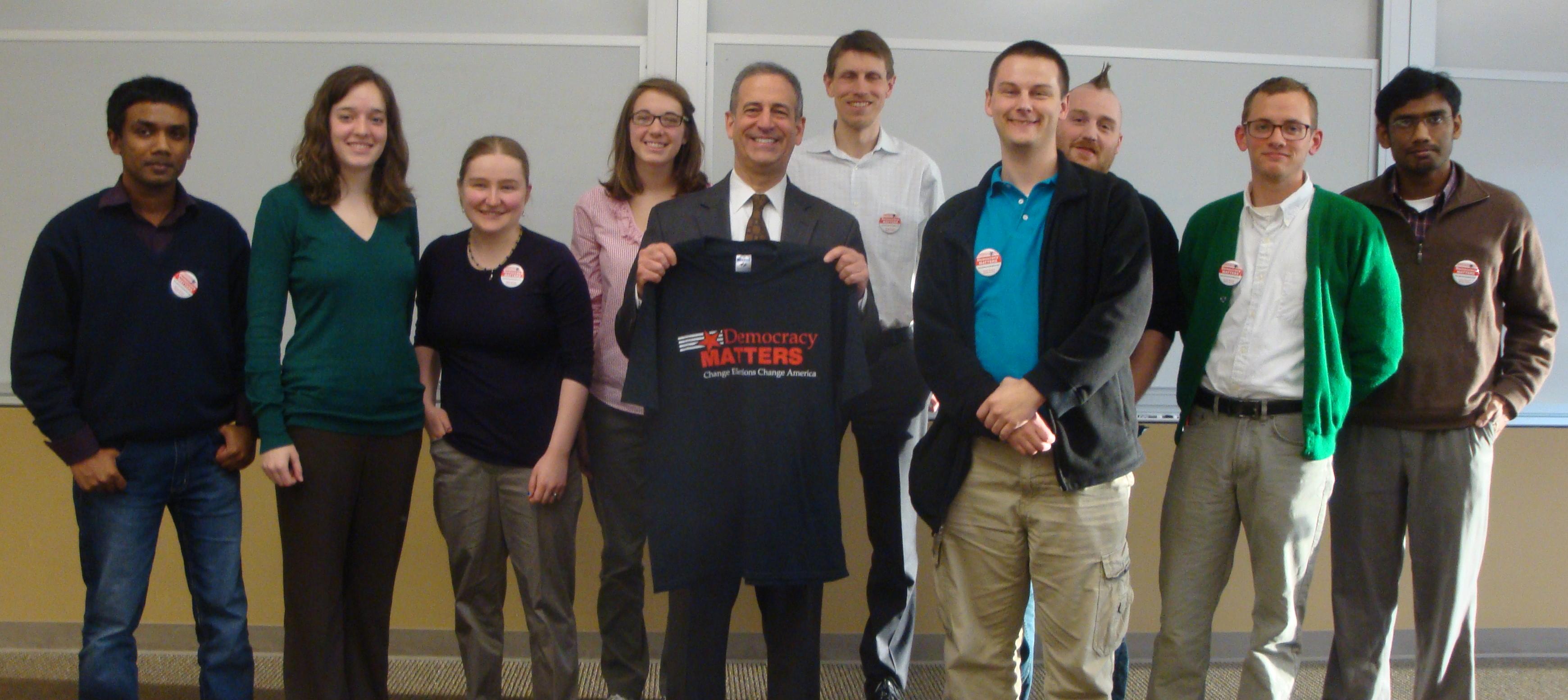 CAMPUS HIGHLIGHT - MARQUETTE UNIVERSITY, Milwaukee, WI
The picture to the right shows Marquette Democracy Matters activists talking with former Senator Russ Feingold (D-WI). During his 18 years in the U.S. Senate, Feingold was an indefatigable advocate for campaign finance reform.
Democracy Matters coordinator, Aurora Prehn writes: "We were all excited to have an 'off the record' hour-long discussion at Marquette's Law School with Senator Feingold. He was especially proud to share information about his new organization, 'Progressive United,' that combats the Supreme Court's Citizen's United decision that allowed unlimited corporate spending on politics."
Marquette DM has had a fabulous year! They've organized a teach-in on water rights, a cupcake fundraiser, a Valentine's Day "Do You Love Democracy?" tabling event, and signature-gathering on Congressional Fair Elections petitions. Their busy DM April Week of Action culminated with a "March For Democracy" from the campus to Congressman Gwen Moore's office. There they delivered their petitions and emphasized the urgency of public financing of elections. Congratulations Marquette!!
Read our Student Activism Blog.
---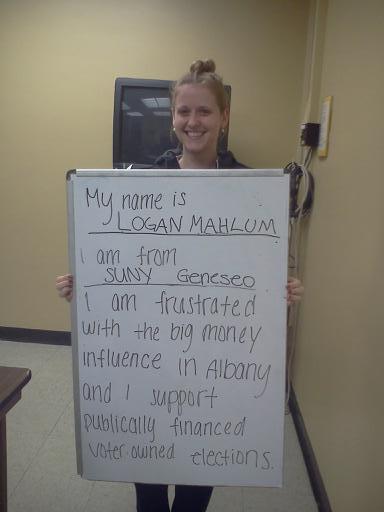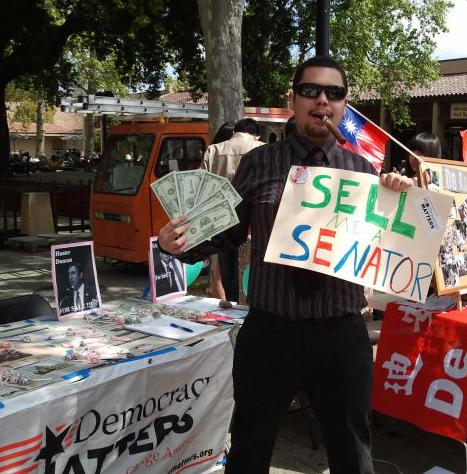 APRIL WEEK OF ACTION
Each April, Democracy Matters' chapters everywhere close out the academic year with a concentrated "Week of Action." This year's theme, "Stop the Corporate Take-Over of Democracy," was conveyed in a variety of forms - events, news articles and op eds, improv skits, petition campaigns and much more. Here are a few examples:
Syracuse and Colgate Universities, Iona College, the University of West Virginia, and the Geneseo campus of the State University of New York among others organized events with special speakers, panels, and discussions to mark the week. Boston University organized a debate and Towson University's DMers created a unique 3-hour "WTF SUMMIT" that explored WTF is going on with topics like the environment, civil rights, education, organic food budget cuts and more. Class raps on money in politics were carried out by DM at DeAnza Community College and University of Wisconsin/River Falls. Among a variety of creative tabling ideas, Vassar College, Penn State, Indiana University and the University of Minnesota had students write what they cared about most on big whiteboards, took their pictures, and put them on Facebook and emailed them to their elected officials. In addition, many chapters including Brown and Wake Forest universities paid personal visits to politicians to convince them to support public campaign financing.
Read student news articles.
---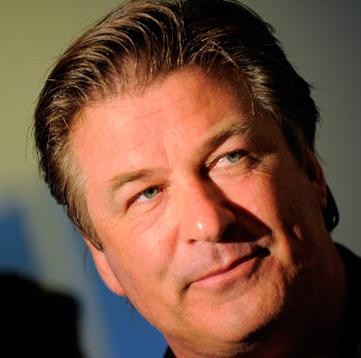 AND ON THE LEGISLATIVE FRONT:
Congressional Fair Elections:
On April 6th, Alec Baldwin joined Senator Dick Durbin (D-IL) and Congressman John Larson (D-CT) to re-introduce the Fair Elections Now Act. At a hearing of the Senate Judiciary Committee, reformers testified to the importance of Congressional public financing. Baldwin stated: "It's time to reduce the influence of corporate lobbyists and special interest money. It's time that politicians listened to the people who elected them. So it's time for Fair Elections."
Victory in Los Angeles
In LA city elections last month, voters overwhelmingly approved a measure that could pave the way for a more robust Fair Elections-style campaign system for the city. It also placed an immediate ban on city contractors from donating or fundraising for city races, striking a blow to the pay-to-play political culture. A whopping 75 percent of voters -with strong support across party lines - sent a strong message that Los Angeles wants a system of elections that puts voters first.
A Small Step toward Fair(er) Courts in New York
The New York State Judicial Board has recommended barring more than 700 elected judges from hearing cases involving any lawyer or party who contributed $2,500 or more to the judge's campaign in the previous two years.
Alec Baldwin on Capitol Hill.
---
MONEY ON MY MIND
In this month's column, "The Politics of the Budget Deficit," Jay Mandle cuts through the rhetoric about the U.S. budget deficit. And he clarifies the ways in which the political power of money has skewed the fight over cutbacks and spending.
Read the full article and explore other issues of MOMM.
---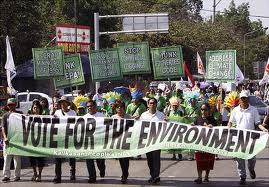 DM AT POWERSHIFT
Huge corporate political spending has an enormous influence on the lagging U.S. efforts to clean up the environment, reduce our dependence on fossil fuels, and support good international environmental policy. Democracy Matters activists joined thousands of other young people at Powershift in DC last month to protest our government's dependence on the corporate money that blocks reform.
Corey Guilmette (Wesleyan Democracy Matters) wrote from D.C. about a new campaign launched by 350 with the tag line: 'The U.S. Chamber of Commerce doesn't speak for me!' And DM alum Emily Kinkead, representing Democracy Matters on a Powershift panel, reported: "The tone of the whole weekend was that we weren't getting environmental legislation passed because of money in politics. Action focused around corporations holding our government hostage and preventing meaningful environmental reforms from passing. On my panel, all we had to say 'Citizens United' and people were like 'sign me up.'"
Corey and others marched to Chamber of Commerce headquarters and performed a skit about how politicians are in love with money from billionaires . "I was one of the dollar bills and it was tons of fun. We then marched to BP headquarters and GenOn to protest, eventually making our way to the White House. After that, about 200 people, myself included, joined a march to the Department of the Interior (protesting against the sale of government lands for coal and oil exploration)."
As the exciting alliance builds between environmental activists who understand the importance of political contributions on the one hand, and public campaign financing advocates on the other, the chance of victory increases for both.
Read more about the U.S. Chamber of Commerce.
---
FACTS YOU CAN USEThe Artful Dodgers: How Multinational Corporations Spend Millions to Avoid Taxes

Our allies at Public Campaign recently published a report that concluded, "Well-healed companies like G.E. and Chevron are able to use millions in lobbying and campaign contributions to advocate for the creation of loopholes and tax breaks. Reforming our tax code won't happen when every line has a special interest that will push back against increase."
The report offers detailed analysis of 12 large corporations. Here are quick facts on only three:
| | |
| --- | --- |
| CHEVRON | |
| Campaign Contributions (2001-10) | $4.4 million |
| Lobbying Spending (2001-10) | $91 million |
| Government Contracts (2000-2008) | $2.6 billion |
| 2009 Profits | $10 billion |
| 2009 Taxes | $19 million REFUND |
| GENERAL ELECTRIC (G.E.) | |
| Campaign Contributions (2001-10) | $13 million |
| Lobbying Spending (2001-2010) | $205 million |
| Government Contracts (2000-2008) | $24 billion |
| 2009 Profits | $26 billion |
| 2009 Taxes | $4.1 billion REFUND |
| GOLDMAN SACHS | |
| Campaign Contributions (2001-10) | $22 million |
| Lobbying Spending (2001-2010) | $21 million |
| Gov. Loans during Financial Crisis | $800 billion |
| 2008 Profits | $2.3 billion |
| 2008 Taxes | 1.1% |
University of Chicago...University of Idaho...University of Minnesota Twin Cities...University of Notre Dame...University of Wisconsin River Falls...Vassar College...Wake Forest University...Wesleyan University...West Virginia University...William Patterson University ...