IN THIS ISSUE:
MESSAGE FROM ADONAL...CAMPUS HIGHLIGHTS...DM WEBSITE...JOIN OUR FACEBOOK GROUP...POSTER CAMPAIGN...MONEY ON MY MIND...FAIR ELECTIONS UPDATE...FACTS YOU CAN USE...OUR CHAPTERS IN STATES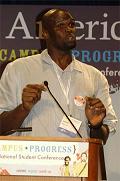 MESSAGE FROM ADONAL
Welcome to Democracy Matters and E-News 2010! Students in campus chapters from Massachusetts to California and Texas to Minnesota are already planning great events to mobilize political engagement and support for citizen-funded fair elections.
I am so proud of the great work Democracy Matters students have been doing over the last 10 years to deepen our democracy. As you may know, after 13 exciting years in the NBA I recently announced my retirement. But I am definitely NOT retired from Democracy Matters!! So join me in reading our E-News every month to celebrate our victories, keep you up on the latest happenings, and help us all to make democracy work for everyone – fairer, more inclusive, and more responsive.
Read Democracy Matters E-News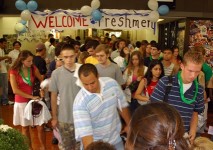 CAMPUS HIGHLIGHTS
Democracy Matters activists are spreading the word and recruiting activists through:
FIRST YEAR ORIENTATION – Even before classes begin, Democracy Matters students have reached out to new students with flyers and posters, tabling, dorm presentations, and invitations to join the "coolest" group on campus to make a real difference!
VOTER REGISTRATION - Election year is a critical time for student political engagement. DM chapters are working to make sure every student is registered to vote! And Democracy Matters is highlighting the overwhelming role of big money in this year's campaigns, as well as the need for "Fair Elections" in order to get that big money out of politics and people back in.
CONSTITUTION DAY - Democracy Matters students are joining their September 17th campus celebrations of the American Constitution. With articles in their school newspapers, discussion groups, improv theater and other events, Democracy Matters will highlight the way corporate control of the political agenda through huge campaign contributions is a direct affront to the ideals of democracy and our Constitution.
350 ENVIRONMENTAL EVENTS – On October 10th, Democracy Matters chapters will join the global community in calling attention to the crisis of global climate change with over 1,300 events in 125 countries. On our campuses DM will demonstrate how Fair Elections would stop the millions of dollars that the oil, gas, and energy industry pours into campaign coffers -- money that then effectively blocks Congressional environmental reform.
See more Action Campaigns.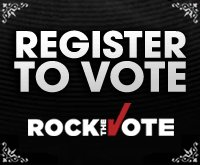 DEMOCRACY MATTERS WEBSITE
The Democracy Matters Website has had a facelift. Check out the DM homepage and register yourself and others with the Rock The Vote button.
Check it out!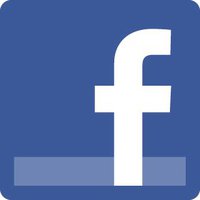 JOIN DM TWITTER AND FACEBOOK GROUPS!
Democracy Matters is ramping up its social media efforts to connect with current activists and supporters and spread our message. Check out our Twitter page. And our new Facebook page.
We need your help! Follow us on Twitter. We are already following many of you, but you need to follow us back. Once you are following Democracy Matters on Twitter be sure to retweet for us, to help us spread our message.
And "Like" our page on Facebook. Then invite all your friends as well as your DM members and contacts to do so. Be sure to share our posts on your own page to help our message reach others.
Check out our Twitter page.
DM's BP/GULF POSTER CONTEST
In the spirit of 10/10/10, the International Climate Day of Action (see above) and the recent BP disaster in the Gulf, Democracy Matters invites you to the 2010 BP/Gulf Poster Contest. Join other campuses in getting creative and spreading the message that we want Fair Elections, not a Dirty Ocean! To decide the winners, you and other DM Facebook friends will vote. All entries will be posted to Democracy Matters Facebook Page (not part of it? "Like" the page) now and anyone who "Likes" DM's Facebook page will be welcome to vote on their favorite poster! (Hint: get as many people as possible to "Like" DM's FB and invite them to vote for your poster!).
Goal: Create a visually attractive ("eye-catching") and powerful poster tying together the BP/Gulf Disaster with money in politics. It should educate your community about the connection between the disaster and the funding that's fueling bad energy/corporate responsibility policy. And/or entice community members to take action! (i.e. Join DM, support Fair Elections, etc.)
Deadline: Design concepts must be original and must be submitted electronically by September 13th
DM Facebook page.

MONEY ON MY MIND
Visioning a real democracy requires that the disproportionate political influence of all wealthy donors be curbed. In this month's column Mandle argues that to be serious about promoting democracy, progressive donors like George Soros should be funding public financing reform efforts that would reduce not only corporate power but their own political influence as well.
Read the full article and explore other issues of MOMM.

FAIR ELECTIONS UPDATE (polling language)
Exciting news! Support for the Congressional Fair Elections Now Act has been building all summer. With over 160 co-sponsors in the House of Representatives and 26 in the Senate, and with groups including the Hip Hop Caucus, the National Organization for Women, USPIRG, Rock the Vote, the National Council of Churches, the Mexican American Legal Defense Fund and many more joining the fight, there is a groundswell of support for ending the "pay to play" system of Congressional campaign funding.
New national polling this summer reveals widespread citizen support. Nearly ¾ of voters believe that we need to change the way our elections are financed. A strong majority believes that we need to return to a government of, by and for the people, not a government of, bought and paid for by special interests. They want politicians who work for them, solving their problems and listening to their voices; not politicians who are accountable to the corporations and lobbyists who finance their campaigns. They want to take the "For Sale" sign off Congress!
Take Action by becoming a Citizen Co-Sponsor.
FACTS YOU CAN USE


Pro-Environment Groups Outmatched, Outspent in Battle Over Climate Change Legislation (excerpt from www.opensecrets.org)
Though only recently coming to a head, the battle over climate change policy -- and the subsequent dramatic increase in political spending -- began a few years earlier for both pro-environmental groups and the energy industry.
Pro-environmental individuals and political action committees contributed nearly $5.6 million to political candidates in 2007 and 2008. Ninety-four percent of the total went to Democrats. These same groups favored Obama, who campaigned on a promise to aggressively tackle global warming. Pro-environment groups poured more than $1.2 million into his campaign.
Oil and gas groups, however, outspent pro-environmental groups considerably, with more than $35.6 million in contributions. Seventy-seven percent of contributions from the oil and gas industry went to Republicans during the 2008 election cycle.
Both groups lobbied hard at Congress, gaining access through their campaign contributions. But in the end the industry won, with no environmental legislation passing the Congress. The oil and gas industry had outspent environmental interests more than seven-to-one.
See also: "Fueling Washington," a weeklong series of reports exploring the oil and gas industry's evermore intimate relationship with the federal government and the people elected to make the nation's laws. Follow "Fueling Washington" on the OpenSecrets Blog.
Read their blog.
To honor our 2010 DMers we list 10 DM chapters in each E-News.
Agoura High School...Allegheny College...Bloomsburg University...Boise State University...Boston University...Brown University...California State University Long Beach...Colgate University...DeAnza College...Fresno State University...(to be continued)